CLAP-TECH Pathway empowers you to take charge of your life and career
Explore your interests,
sharpen your skills and develop essentials for the future workplace.
CLAP-TECH Pathway students
experienced innovation and entrepreneurship
during MIT bootcamp, July 2021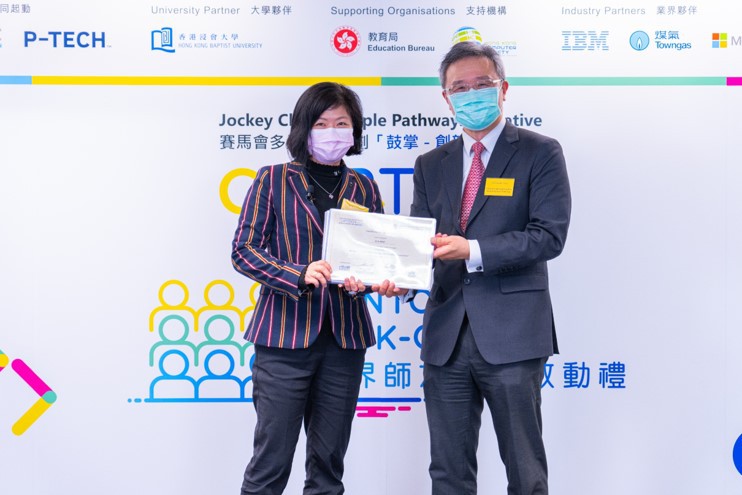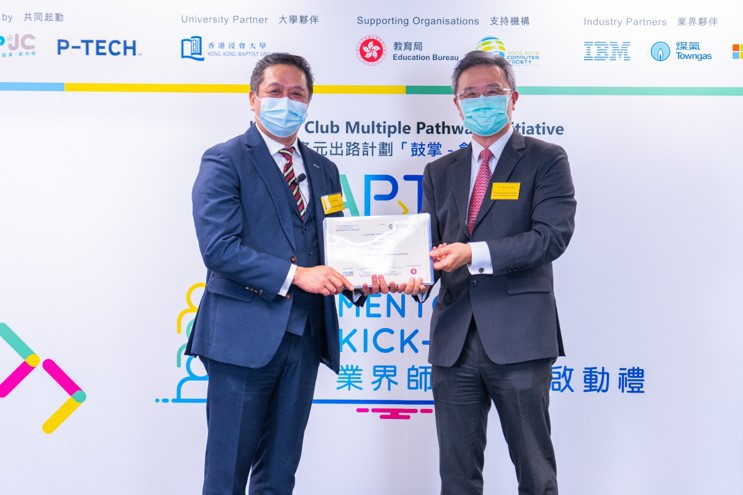 CLAP-TECH Pathway Mentorship Kick-off
February 2021
Students Orientation
and First Meeting with Mentors
July 2020
CLAP-TECH Pathway students
of HKRSSTPSS
visiting IBM
December 2019
Jockey Club Multiple Pathways Initiative CLAP-TECH Pathway
WHAT CLAP-TECH PATHWAY IS ALL ABOUT
The world is evolving fast into a future with new challenges and opportunities
Career and academic readiness are just as important as technology skills in the future
Educators and industry professionals tailor CLAP-TECH Pathway to prepare talents for tomorrow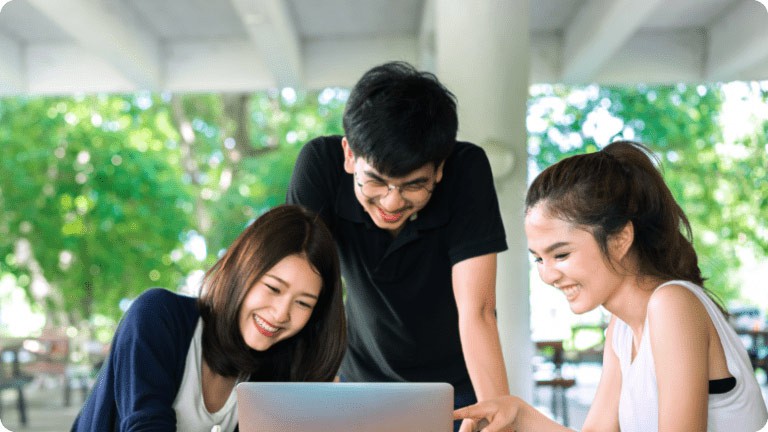 Under the Jockey Club Multiple Pathways Initiative, CLAP-TECH Pathway is a 5-year journey for Hong Kong youth to prepare themselves to get into various professions within mainstream education. Starting from their senior forms, students are encouraged to link their interest with ICT studies, with plenty of career and life development opportunities supported by industry experts and higher education partners. With essential attributes as the ultimate learning outcomes, the Programme aims at nurturing the younger generation who are able to navigate along challenges of the 21st century and bring the Hong Kong community into the future.
WHY CLAP-TECH PATHWAY IS DIFFERENT
CLAP-TECH Pathway is a tripartite collaboration among higher education provider, industry partners, and champion secondary schools in Hong Kong.


Read more >
CLAP-TECH PATHWAY JOURNEY
LIFE IS FULL OF POSSIBILITIES.
SO SHOULD YOUR STUDIES AND CAREER PATHS.
Academic achievements may be just one of your possible targets. Explore the wider options. Set your goal. Work from there, and utilise the tools in career and life development that are globally and locally approved to reach your destination.


VIEW MORE >

1. Building competence in Career and Life Development

2. Meaningful engagement with workplace through mentorship and other experiences
CLAP-TECH PATHWAY NETWORK
YOUR INVESTMENT TODAY
WILL REAP THE FRUITS OF TOMORROW.
PARTNER WITH US AND INVEST IN OUT FUTURE.
Walking along with students, the Programme aims at synergising the supports from various parties including school teachers, industry partners, and the team at HKBU.
VIEW MORE >