Jockey Club Multiple Pathways Initiative CLAP-TECH Pathway
WHAT CLAP-TECH PATHWAY IS ALL ABOUT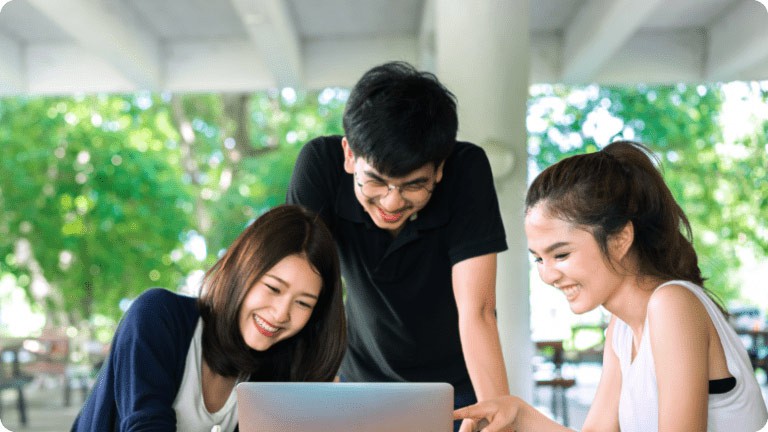 The CLAP-TECH Pathway ("CLAP-TECH") is funded by the Hong Kong Jockey Club Charities Trust as part of the Jockey Club Multiple Pathways Initiative. A tripartite partnership between secondary schools, industry partners and the Hong Kong Baptist University, the project equips students with valuable skills, competencies and work ethics via non-traditional education pathways, enabling them to take on "new collar"[1] roles that are increasingly popular across industries.
CLAP-TECH is built upon P-TECH, a learning model pioneered by IBM which is now implemented in over 200 schools in 28 countries. In a 5-year journey, students explore and develop their interests, skills and competencies through in-class learning and workplace exposures. CLAP-TECH begins at an Applied Learning course under the Hong Kong Diploma of Secondary Education (HKDSE) level, advancing to Higher Diploma. It currently offers two areas of study with a focus either on information and communication technology (ICT), or creative media.
[1] Coined by Ginni Romety, former Chairman and CEO of IBM, "new collar" is all about skills and addressing the industry skills gap that employers face in a world of fast-paced technology. Many roles no longer require a traditional education or career path; what matters most are the skills and experiences to perform a role.